Description
The Zodiac Shield is a rare type of Shield only found in the Elite Missions of the Factions campaign. The shield has gold stars, typical of all Zodiac items, and the profile of a man's face adorning the shield itself.
Location
Dye
Only the four gold 'rocks/stars' can be dyed. Color of glow does not change.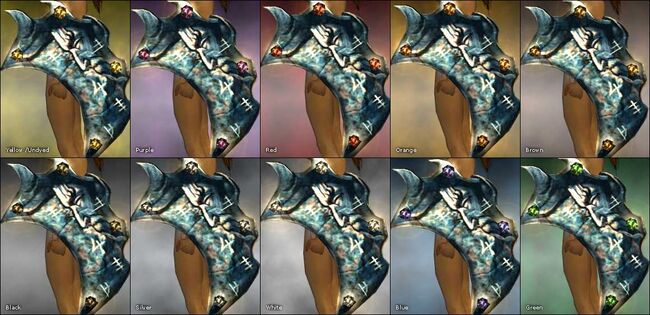 Trivia
This loosely looks like the original Procter & Gamble logo of a crescent moon with a man's face on it with stars decorating it. The logo can be seen here.
Bugs
Ad blocker interference detected!
Wikia is a free-to-use site that makes money from advertising. We have a modified experience for viewers using ad blockers

Wikia is not accessible if you've made further modifications. Remove the custom ad blocker rule(s) and the page will load as expected.