Zen Siert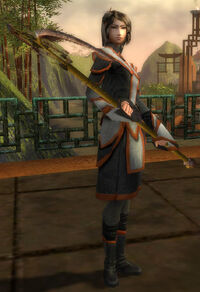 Classification
Description
Zen Siert is the Wounding henchman available in Guild Halls.
Location
Dialogue
Hey, it's you! I'm glad to see you're still doing okay. Do you remember me? I used to be the shrine guard for Hero Battles. I was really worried when the Zaishen told me that they were closing down the arena, since I didn't know where I would find work. Thankfully, they let me stay on to help out in the various guild halls, though the told me I would have to work on improving my skills a bit.
I've been training hard since then:
Skills used
Evaluation
Trivia
---
Ad blocker interference detected!
Wikia is a free-to-use site that makes money from advertising. We have a modified experience for viewers using ad blockers

Wikia is not accessible if you've made further modifications. Remove the custom ad blocker rule(s) and the page will load as expected.