Wing, Three Blade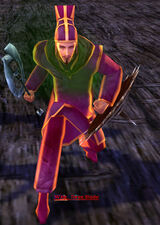 Classification
Map(s)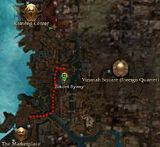 Location in Bukdek Byway
Description
Wing, Three Blade is a Jade Brotherhood warrior boss found in Bukdek Byway.
Location
Dialogue
How many Am Fah does it take to kill a Yeti? None! They cannot figure out how to leave the sewers to find one! (During Deactivating P.O.X.)
Skills used
Items dropped
Notes
Ad blocker interference detected!
Wikia is a free-to-use site that makes money from advertising. We have a modified experience for viewers using ad blockers

Wikia is not accessible if you've made further modifications. Remove the custom ad blocker rule(s) and the page will load as expected.