Description
One of the rarest of all spears, the Voltaic Spear is an ornate, colossal weapon with a flashy, blue gem near the tip.
Location
Dye
Dye affects the whole spear including the head and any effects (i.e. Black Dye darkens the blue animation to a near onyx color). The default color can be closely replicated with yellow dye.
Notes
Other items with this appearance:
This video shows the flashy animation.
You must have your Shader quality on high in your Guild Wars graphical settings to see the animation.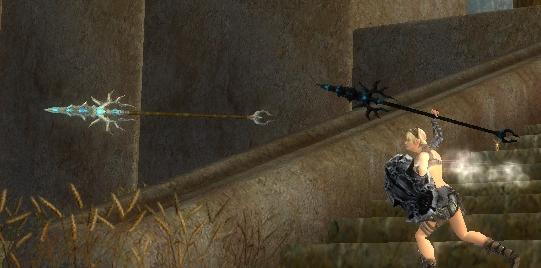 Ad blocker interference detected!
Wikia is a free-to-use site that makes money from advertising. We have a modified experience for viewers using ad blockers

Wikia is not accessible if you've made further modifications. Remove the custom ad blocker rule(s) and the page will load as expected.