Voldo the Exotic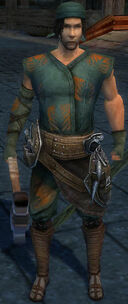 Classification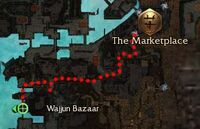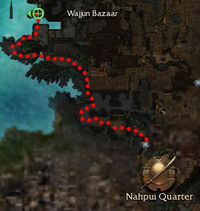 General
Voldo offers Tyrian and Exotic armor art for all Factions professions.
Location
Armor Sets
Body armor
Headgear
Warrior Helms

Ranger Masks

Monk Scalp Designs

Necromancer Scar Patterns

Mesmer Masks




Elementalist Auras

Assassin Masks

Ritualist Headwraps
Trivia
Voldo is also the name of a character in the 3d weapon fighting game series "Soul Calibur" who has armor and weapons similar to the Exotic armor found in-game, typically consisting of skintight clothing, spikes and gear covering the face.
Ad blocker interference detected!
Wikia is a free-to-use site that makes money from advertising. We have a modified experience for viewers using ad blockers

Wikia is not accessible if you've made further modifications. Remove the custom ad blocker rule(s) and the page will load as expected.