Vincent Evan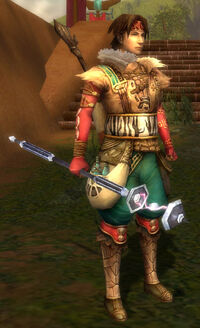 Classification
Description
Vincent Evan is the Air henchman available in Guild Halls.
Location
Dialogue
The Zaishen really know how to run an operation. All of them have such good manners and customs. If I'd known how well they would treat us, I would've volunteer my services earlier!
My skills aren't shabby either, take a look:
Skills Used
Evaluation
Trivia
---
Ad blocker interference detected!
Wikia is a free-to-use site that makes money from advertising. We have a modified experience for viewers using ad blockers

Wikia is not accessible if you've made further modifications. Remove the custom ad blocker rule(s) and the page will load as expected.