Vabbian Noble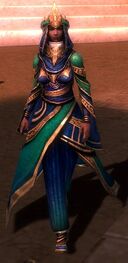 Classification
General
Location
Skills used
Dialogue
Notes
The Vabbian Noble says "he" instead of "she" in the quote concerning Kormir. This is probably intended as humor to indicate that they are lying to impress the player.
The female Vabbian Nobles have a similar appearance to characters under the effect of Avatar of Dwayna.
Ad blocker interference detected!
Wikia is a free-to-use site that makes money from advertising. We have a modified experience for viewers using ad blockers

Wikia is not accessible if you've made further modifications. Remove the custom ad blocker rule(s) and the page will load as expected.