GW-Atlantis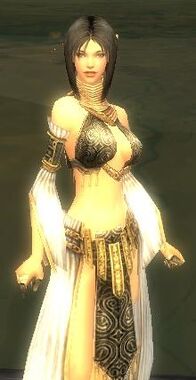 Classification
Map(s)

Location
Description
Edit
Enlightened Flame is an Elementalist boss. She uses element shift to change her builds when needed.
Location
Edit
Skills used
Edit
Air
Earth
Fire
General
Enlightened Flame is an extremely powerful Elementalist boss. Be careful of the Double-Damage from bosses, as Searing Flames is prone to wipe an entire party.
Normally found with a deadly mob, containing an over-powered monk named Bunny Blitz.
The only being in Guild Wars to use two elites on one skill bar.
Items dropped
Edit
</div>
About Me
I usually play my Warrior called Death By Two Blades, or my Necromancer, The Raging Undead. Undead is the oldest of my characters (16 months) and Blade is my third oldest (12 months)

Hates PvP builds on PvX Wiki. All EXACTLY the same.

---

| | |
| --- | --- |
| | This user's MSN screenname is EMPAtlantis@hotmail.com. |
Attributes and Skills
Edit
<pvxbig> [build prof=Leet dagg=12+1+1 crit=12+1][Healing Signet][Frenzy][Echo][Arcane Echo][Optional][Optional][Optional][/build] </pvxbig>
Use Frenzy+Healing Signet for amazing synergy of damage while healing. Use echo, then arcane echo echo, then mending, to continually cast mending onyourself when needed.