Basic Info
Edit
Playing GW Since: March 2005
Current Guild: Looking for a good one.
I have 9 GW characters which I have being playing during at least 2 years, but non of them were played continuesly. Currently I am playing the Lck King and I wont stop playing him until I achieve the People Know me title. As a pet lover I have many cats in real life, and no I am not a crazy old lady...(just a crazy old man).
| | |
| --- | --- |
| PvE | This user is primarily a PvE player. |
This user play's PvP only when brived.

| | |
| --- | --- |
| PET's | No pets were harmed during this posting. |

| | |
| --- | --- |
| | This user plays for the territory of North America. |

| | |
| --- | --- |
| AI | This user prefers Heroes and Henchmen over PUGs. |

| | |
| --- | --- |
| HuG's | Warning this user is a hug-coholic. |
Characters
Edit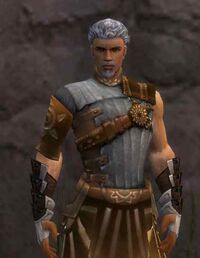 Name Origin:

It born in Nightfall, with the only purpose of become a "People Know Me" Character.
Birthplace:

Level:

---
==Other Characters==

Blacks Arrow - Ranger (On dead row, to use the slot on future GW games)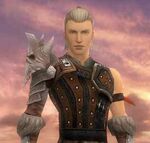 Hobbies:   Farm Tombs, pet my spider-sutra

Lck Blacks - Ritualist (Hardcore to play with...)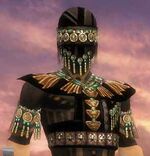 Hobbies:   Spawm... 

Lck Piromano - Elementalist(How you want them? Rare, Medium Well done?)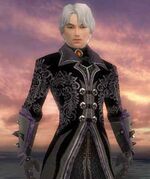 Hobbies:   Cooking

Lck Spear - Paragon (I am not bald, I shave it!!!!)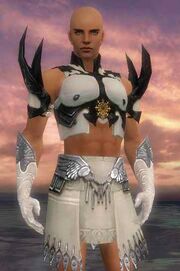 Hobbies:   Hip-hop, rap...singing.

Lck Lck War - Warrior (Pretty much a butcher...no manners)
               Hobbies:   Do I have to have one?

Lck Monks Black - Monk (I know how I look, but believe me I am not gay!!!)
               Hobbies:   Heal squizies that dont know now to behave.

Lck Prima Morte - Necromancer (I always have a Bone on me!!!)
               Hobbies:   Walk on the cemetery, make Jagged bones out of my relatives and make them do tricks

The last character that I have is only a mule, and his purpose is solely to carry my stuff...no offence to him is intended (nor for mules).