Tihark Orchard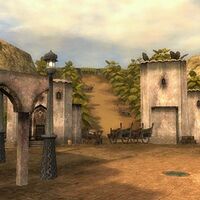 Basic Info
Neighbor(s)
Forum Highlands
For information on the mission, see Tihark Orchard (mission).
Description
A small community on the edge of the Highlands, Tihark Orchard was settled by a group of retired gardeners of Seborhin. Through horticulture and careful irrigation, they have made this rugged upland bloom.
Getting there
Completing the quest Rally The Princes will bring you here after a cutscene.
Exits
NPCs
Quests
None
Ad blocker interference detected!
Wikia is a free-to-use site that makes money from advertising. We have a modified experience for viewers using ad blockers

Wikia is not accessible if you've made further modifications. Remove the custom ad blocker rule(s) and the page will load as expected.