Thirsty River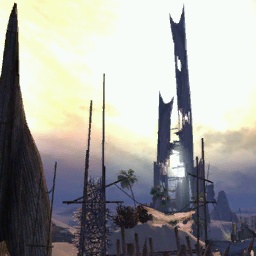 Basic Info
Neighbor(s)
The Scar
For information on the mission, see Thirsty River (mission).
Description
One look at this dry and desolated gorge tells the tale of its naming. Where once flowed a mighty river that shaped the land over millennia, now wind and sand make their way along deep channels, now little more than an echo of the past.
Getting there
From Destiny's Gorge, head southeast across the Scar.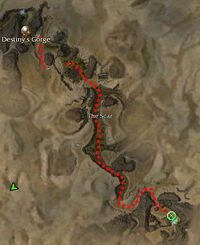 Exits
NPCs
Ad blocker interference detected!
Wikia is a free-to-use site that makes money from advertising. We have a modified experience for viewers using ad blockers

Wikia is not accessible if you've made further modifications. Remove the custom ad blocker rule(s) and the page will load as expected.