The Afflicted Shen

Classification
Map(s)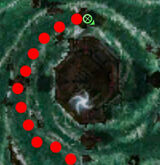 Location in Unwaking Waters.
Description
The Afflicted Shen is an Afflicted Elementalist boss that sometimes appears in the mission Unwaking Waters. He is a part of the last wave so it is advised to tell your team to wait if you are going to cap from him because after the cutscene starts there is no way back.
Locations
Skills used
Items dropped
Ad blocker interference detected!
Wikia is a free-to-use site that makes money from advertising. We have a modified experience for viewers using ad blockers

Wikia is not accessible if you've made further modifications. Remove the custom ad blocker rule(s) and the page will load as expected.