The Afflicted Kam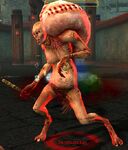 Classification
Map(s)

Location in Shenzun Tunnels
from Tahnnakai Temple
Description
The Afflicted Kam is an Afflicted Elementalist boss in the Shenzun Tunnels. She is next to a hole in the ground that a lot Afflicted jump up from. If you do not pull Kam and her group away you may be overwhelmed.
Location
Skills used
Items dropped
Notes
Like most Elementalist bosses in Factions, this boss has a very high damage output. People going for the survivor titles should avoid contact with it.
Trivia
Ad blocker interference detected!
Wikia is a free-to-use site that makes money from advertising. We have a modified experience for viewers using ad blockers

Wikia is not accessible if you've made further modifications. Remove the custom ad blocker rule(s) and the page will load as expected.