Tannaros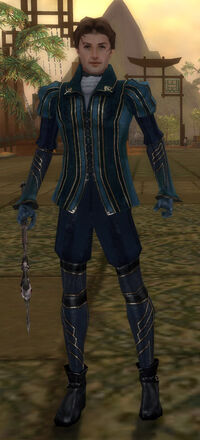 Classification
Description
Tannaros is the Punishing henchman available in Guild Halls.
Location
Dialogue
You may have heard of Norgu, but I was a famous actor in Vabbi long before he ever came around. The last Theatrical Academy awards ceremony was a total farce, if you ask me. It was as if they had forgotten all the amazing plays that I was in. Like Rushing the Tower, or King Slayer. Oh, King Slayer, now that was a play. I played the part of the King Slayer if you were wondering. I've lost my faith in the Academy if they really thought Norgu's play was better.
Look at these skills; that hack Norgu wouldn't know what to do with them:
Skills used
Evaluation
Trivia
---
Ad blocker interference detected!
Wikia is a free-to-use site that makes money from advertising. We have a modified experience for viewers using ad blockers

Wikia is not accessible if you've made further modifications. Remove the custom ad blocker rule(s) and the page will load as expected.