Sunzu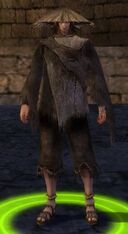 Classification
General
Sunzu is a loan shark and, given the chance, would do worse things than that.
Quests Involved In
Location
Dialogue
"Money's my business. What's it to you?"
Notes
Sunzu may turn hostile depending on how you resolve the quest. He is not a boss.
Ad blocker interference detected!
Wikia is a free-to-use site that makes money from advertising. We have a modified experience for viewers using ad blockers

Wikia is not accessible if you've made further modifications. Remove the custom ad blocker rule(s) and the page will load as expected.