Description
The Stygian Reaver is a rare type of axe. It is a large axe with two symmetrical spiked blades.
Location
This weapon could only be be found from the Heroes Ascent reward chest prior to January 19th 2007 Update.
Dye
Dye affects everything but the metal of the blades and the raised red spot between the blades. It appears to be dyed yellow by default.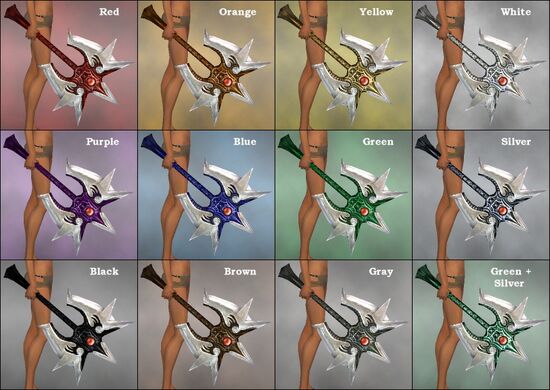 Notes
Unique weapons with this appearance:
Ad blocker interference detected!
Wikia is a free-to-use site that makes money from advertising. We have a modified experience for viewers using ad blockers

Wikia is not accessible if you've made further modifications. Remove the custom ad blocker rule(s) and the page will load as expected.