For the Assassin boss, see The Afflicted Soon Kim.
Soon Kim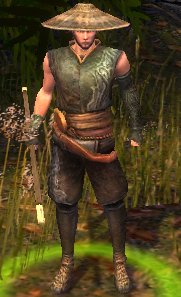 Classification
General
Soon Kim is a student at Shing Jea Monastery, but tragically contracts the affliction and becomes The Afflicted Soon Kim.
Location
Skills used
Dialogue
"Do these lessons make sense to you? I am completely lost! Perhaps you can explain it to me later. Oh yes, I am Soon Kim. It is nice to meet you."
Ad blocker interference detected!
Wikia is a free-to-use site that makes money from advertising. We have a modified experience for viewers using ad blockers

Wikia is not accessible if you've made further modifications. Remove the custom ad blocker rule(s) and the page will load as expected.