Description
Like its twin, the Skull Shield, the Skeleton Shield is of jagged shape and features a grim demonic face meant to intimidate the opponent.
Location
Dye
The shield's default color is yellowish. Assuming that the Skeleton Shield dyes similarly to its twin, colors are applied to the "cheeks" of the shield.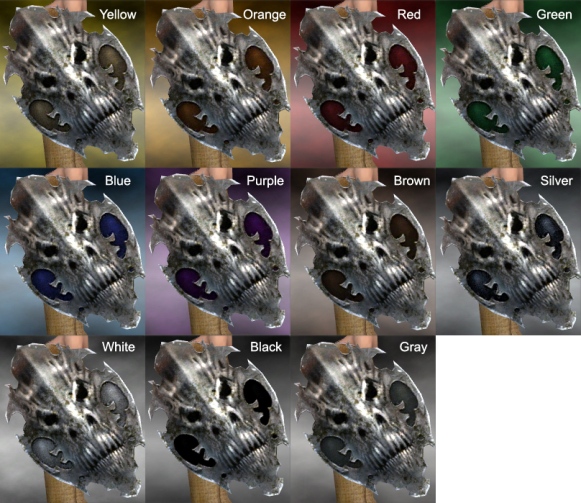 Ad blocker interference detected!
Wikia is a free-to-use site that makes money from advertising. We have a modified experience for viewers using ad blockers

Wikia is not accessible if you've made further modifications. Remove the custom ad blocker rule(s) and the page will load as expected.