Shifty Lem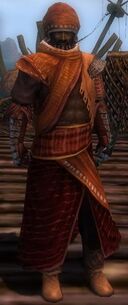 Classification
General
Shifty Lem tried to cheat Unlucky Simon out a deal he made with Margrid the Sly.
Quests Involved In
Location
Skills Used
Dialogue
"There are at least two sides to everything, and they usually pay just as well. It makes no sense to pick one when you can cash in on both."
Ad blocker interference detected!
Wikia is a free-to-use site that makes money from advertising. We have a modified experience for viewers using ad blockers

Wikia is not accessible if you've made further modifications. Remove the custom ad blocker rule(s) and the page will load as expected.