Shenzun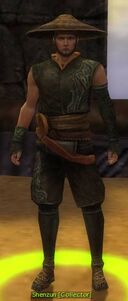 Classification
Map(s)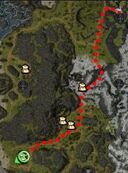 Kinya Province
Dialogue
"I am studying the fine art of corpse animation, and I was wondering if perhaps you had picked up any... err... samples from the Afflicted creatures inhabiting the island. I know it is not particularly tasteful to talk about corpses, but my profession is a necessary one, and I really need some practice. Bring me 3 Augmented Flesh, and I will give you this in return:"
Collector Items
Shenzun
Location: In Kinya Province, near Panaku
Collecting: 3 Augmented Fleshes
Notes
Ad blocker interference detected!
Wikia is a free-to-use site that makes money from advertising. We have a modified experience for viewers using ad blockers

Wikia is not accessible if you've made further modifications. Remove the custom ad blocker rule(s) and the page will load as expected.