Shahin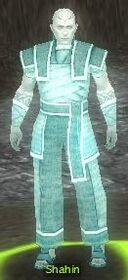 Classification
General
Shahin is a ghost NPC located in the Ruptured Heart.
Quests Involved In
Location
Dialogue
"Only a few brave souls make the trek to Augury Rock, and many do not finish their journey. These poor souls have been long tormented by failure, but now they will find the peace of the afterlife. Augury Rock will shelter them all."
Notes
Ad blocker interference detected!
Wikia is a free-to-use site that makes money from advertising. We have a modified experience for viewers using ad blockers

Wikia is not accessible if you've made further modifications. Remove the custom ad blocker rule(s) and the page will load as expected.