Seborhin Pest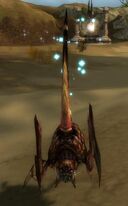 Classification
Description
Seborhin Pests can be found in the garden of Seborhin. These insects can usually be found in groups of five or four. There are 4 types of Seborhin Pest. They resemble other insects found in Kourna, namely the Veldt Beetle Queen, Veldt Beetle Lance, Veldt Nephila and Bladed Veldt Termite. They are the same profession and use the same skills. They are the focus of the Garden Chores quest.
Location
Skills used
Monk:
Paragon
Ranger
Warrior:
Ad blocker interference detected!
Wikia is a free-to-use site that makes money from advertising. We have a modified experience for viewers using ad blockers

Wikia is not accessible if you've made further modifications. Remove the custom ad blocker rule(s) and the page will load as expected.