Sariss Yassith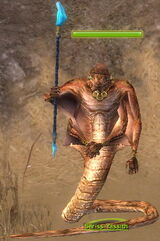 Classification
Map(s)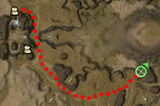 Location in Skyward Reach
General
Sariss Yassith is one of the Forgotten still inhabiting the Crystal Desert. He is the final objective of The Forgotten Ones quest.
Quests Given
Location
Dialogue
"Few are those who seek to Ascend and fewer still are those who would speak to one such as myself.
What brings you to the desert?"
Ad blocker interference detected!
Wikia is a free-to-use site that makes money from advertising. We have a modified experience for viewers using ad blockers

Wikia is not accessible if you've made further modifications. Remove the custom ad blocker rule(s) and the page will load as expected.