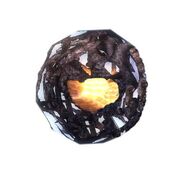 Description
These Sacred Roots can cleanse the Corrupted Roots with their power to slow the decay of the Ancestor Tree. They are involved in the quest Ancestral Anguish given by Mirza Veldrunner in Turai's Procession.
Notes
You don't actually need the roots to complete the quest. Even if you zone out, Mirza won't offer them again and won't complain that you don't have them.
Ad blocker interference detected!
Wikia is a free-to-use site that makes money from advertising. We have a modified experience for viewers using ad blockers

Wikia is not accessible if you've made further modifications. Remove the custom ad blocker rule(s) and the page will load as expected.