Description
The Runic Hammer is a type of hammer with an elaborate narrow bronze-colored head. The icon picture for this weapon is taken from the side and makes it look like an axe.
Location
Dye
Dye affects the color of the handle. Its default color is a slightly lighter brown than a brown dye vial.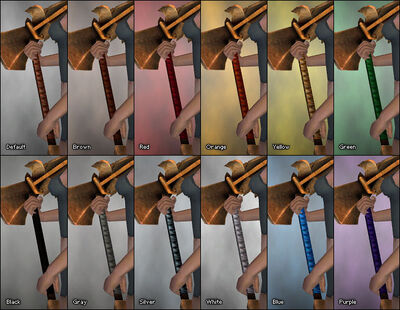 Ad blocker interference detected!
Wikia is a free-to-use site that makes money from advertising. We have a modified experience for viewers using ad blockers

Wikia is not accessible if you've made further modifications. Remove the custom ad blocker rule(s) and the page will load as expected.