Riverside Province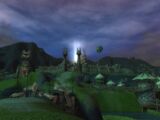 Basic Info
Neighbor(s)
None
General information
Area Name: Riverside Province
Region: Kryta
General Description: Riverside Province is an explorable area to which Blade Operative Paulina transports players after Salma takes the throne. Its a base of operations for the White Mantle and they are the only enemies found in this area.
Bestiary
Monsters
Bosses
NPCs
Notes
Ad blocker interference detected!
Wikia is a free-to-use site that makes money from advertising. We have a modified experience for viewers using ad blockers

Wikia is not accessible if you've made further modifications. Remove the custom ad blocker rule(s) and the page will load as expected.