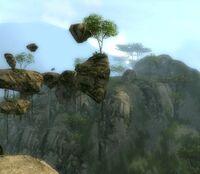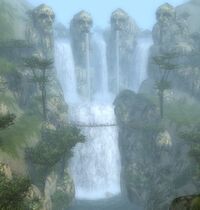 General Information
Riven Earth is an Explorable area on The Tarnished Coast. It takes its name from the deep canyon that runs through the center of it, containing a river that (oddly enough) seems to flow Southeast to Northwest, despite the sea being so close to the south. Some have speculated that this is the source of the Ullen River, but this cannot be confirmed. Much of Riven Earth is composed of cliffs and ledges around this canyon, though in the southwest, near Rata Sum, there is a large, fairly open forested area.
Exits / Neighbour Areas
Outposts and Cities
Bestiary
Allies
Animals
Foes
Bosses
Notes
Ad blocker interference detected!
Wikia is a free-to-use site that makes money from advertising. We have a modified experience for viewers using ad blockers

Wikia is not accessible if you've made further modifications. Remove the custom ad blocker rule(s) and the page will load as expected.