Rebekah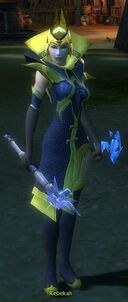 Classification
Description
Rebekah was a follower of Saul D'Alessio, during the events of The Rise of the White Mantle. The elementalist and her brother fought against the charr in the decisive battle north of the small town of Demetra. She was killed by her gods right after the battle.
Location
Skills Used
Dialogue
"I do this for my family. My brother Jaemes and I will bring peace to the people of Kryta."
Ad blocker interference detected!
Wikia is a free-to-use site that makes money from advertising. We have a modified experience for viewers using ad blockers

Wikia is not accessible if you've made further modifications. Remove the custom ad blocker rule(s) and the page will load as expected.