Ranshek, Carrion Eater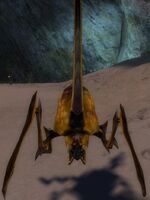 Classification
Map(s)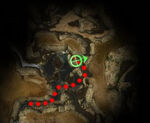 (click to enlarge)
Description
Ranshek, Carrion Eater is a Warrior boss that can be found in Moddok Crevice (mission).
Location
Note: You will have to enter the passage Dunkoro tells you to avoid, so you will be unable to kill this boss and get the bonus at the same time.
Skills used
Ad blocker interference detected!
Wikia is a free-to-use site that makes money from advertising. We have a modified experience for viewers using ad blockers

Wikia is not accessible if you've made further modifications. Remove the custom ad blocker rule(s) and the page will load as expected.