Priest Kehmtut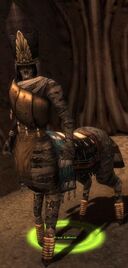 Classification
General
Priest Kehmtut is a member of Palawa Joko's undead army. He offers the next primary quest after A Deal's a Deal.
Quests Given
Quest involved in
Location
Dialogue
"The palace is beautiful is it not? It was built with the blood, sweat, tears, and more importantly bones of its workers."
Ad blocker interference detected!
Wikia is a free-to-use site that makes money from advertising. We have a modified experience for viewers using ad blockers

Wikia is not accessible if you've made further modifications. Remove the custom ad blocker rule(s) and the page will load as expected.