Peyema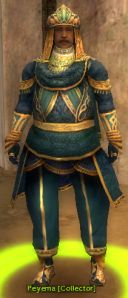 Classification
Dialogue
"My companions, Shosa and Wekekuda, and I are making a magic item! Truly wonderful, our research has led us to dizzying heights! Once we are done... oh, I shouldn't spoil the surprise. But I can tell you this: it goes boom! You'll love it! If you can retrieve for me 5 Ruby Djinn Essences, that will be one-third of the rare items we need! In return, I'll give you:"
Collector Items
Peyema
Location: Forum Highlands, beside portal to Vehtendi Valley.
Collecting: 5 Ruby Djinn Essences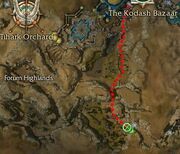 Ad blocker interference detected!
Wikia is a free-to-use site that makes money from advertising. We have a modified experience for viewers using ad blockers

Wikia is not accessible if you've made further modifications. Remove the custom ad blocker rule(s) and the page will load as expected.