Description
The Panjiang Peninsula is an explorable area in the south-west of the Shing Jea Island. The first time players come here, they are exposed to the Crimson Skull Guild and their demands of the Canthan farmers who live there.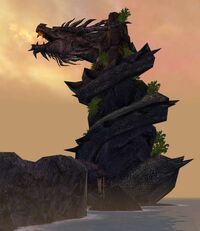 Exits
Towns
Neighbour Areas
Related Locations
Creatures
Monsters
Bosses
NPCs
Animals
Quests
Panjiang Peninsula
Notes
To receive credit for the Vanquisher title track in this area you must defeat 135-204 monsters in Hard Mode.
This area's name may be in reference to the lang island, or modern translation is Panjang.
This area is roughtly equal to 3.7% for the Canthan Cartographer Title
---
Ad blocker interference detected!
Wikia is a free-to-use site that makes money from advertising. We have a modified experience for viewers using ad blockers

Wikia is not accessible if you've made further modifications. Remove the custom ad blocker rule(s) and the page will load as expected.