Click on any of the thumbnails to view the full image.
Overview
Component view
Chest & Feet
Hands & Legs
Colorable areas
Dyed yellow
Dye chart
Basic dye chart
Shading Irregularity
There is an irregular pentagon-shaped area on the stomach, which appears brighter when the character is facing away from the light source. It is quite noticeable in shadow-heavy areas, and disappears in places with neutral ambient light and when the character is facing the light source.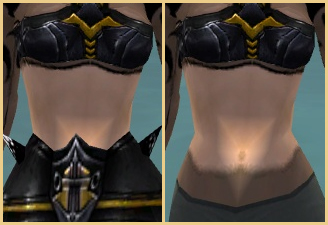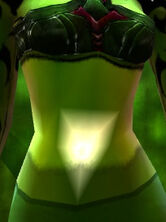 The tunic's shading irregularity with and without the leggings.
The third example is an 'extreme' case, taken in The Mouth Of Torment.
Ad blocker interference detected!
Wikia is a free-to-use site that makes money from advertising. We have a modified experience for viewers using ad blockers

Wikia is not accessible if you've made further modifications. Remove the custom ad blocker rule(s) and the page will load as expected.