Motoko Kai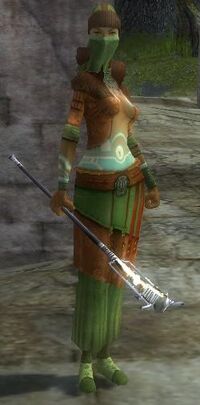 Classification
Description
Motoko Kai is the Shattering henchman available in Guild Halls.
Location
Dialogue
I hope you don't have a fixed idea about what our enemies will bring to this fight. The landscape of guild battles is constantly changing. What works well against the opponents we face today might be less effective when we meet again.
With that in mind, I've selected the following skills:
Skills used
Evaluation
Trivia
---
Ad blocker interference detected!
Wikia is a free-to-use site that makes money from advertising. We have a modified experience for viewers using ad blockers

Wikia is not accessible if you've made further modifications. Remove the custom ad blocker rule(s) and the page will load as expected.