Master of Items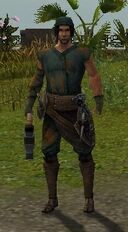 Classification
The Master of Items is one of the Nameless Masters of the Zaishen Order.
He teaches the player about the use of special Items and Objects used in PvP battles, which the player will find right next to him:
Location
Dialogue
Available options:
Tell me about Trebuchets.
Tell me about Obelisks.
Tell me about Flags.