Maligo Libens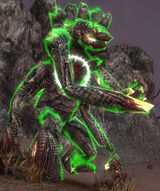 Classification
Map(s)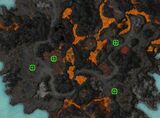 Hell's Precipice
Description
Maligo Libens is a Risen Ashen Hulk boss.
Location
Skills used
Items dropped
Notes
He shares his spawning point in Hell's Precipice mission with Tortitudo Probo, Valetudo Rubor, Moles Quibus and Scelus Prosum.
He appears to spawn less often than the other bosses in the locations outside the lava area, after removing two of the three portals.
Unlike other Titan bosses, this boss will not cause Burning when you stand near him.
Trivia
The name "Maligo Libens" can be translated from Latin as "I do evil willingly."
Ad blocker interference detected!
Wikia is a free-to-use site that makes money from advertising. We have a modified experience for viewers using ad blockers

Wikia is not accessible if you've made further modifications. Remove the custom ad blocker rule(s) and the page will load as expected.