Luzy Fiera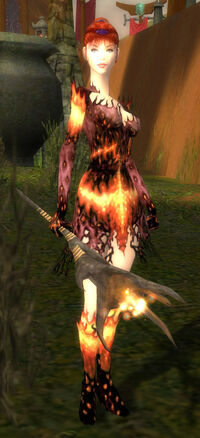 Classification
Description
Luzy Fiera is the Fire henchman available in Guild Halls.
Location
Dialogue
There's a thin red line that separates a good fire mage from a bad one. Why is it red? because it's on fire, of course! And if you're a good mage, you know how close you can get before it burns you!
Don't worry, I'm one of the good ones. You can see my skills if you don't believe me:
Skills used
Evaluation
Trivia
---
Ad blocker interference detected!
Wikia is a free-to-use site that makes money from advertising. We have a modified experience for viewers using ad blockers

Wikia is not accessible if you've made further modifications. Remove the custom ad blocker rule(s) and the page will load as expected.