Luxon Arena Fan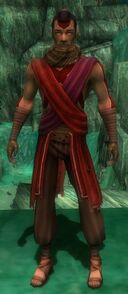 Classification
General
Luxon Arena Fans gather to see the battle in the Jade Arena.
Dialogue
"Show them no fear!"
Location
Notes
If you're alligned as Kurzick, these are the few Luxon NPCs in an explorable area that aren't hostile to you.
Ad blocker interference detected!
Wikia is a free-to-use site that makes money from advertising. We have a modified experience for viewers using ad blockers

Wikia is not accessible if you've made further modifications. Remove the custom ad blocker rule(s) and the page will load as expected.