Description
An ornately etched sword with a downward-curving blade from the Eye of the North Expansion. It is the smallest of the three types of Sage Blades.
Location
Dye
The ornaments and the grip can be colored in a dark version of the dye. The blade slightly changes. Its default color is yellow.
See also
There are two other versions of the Sage Blades. The main difference between each is their size.
Here is a comparison of the three different Sage Blades: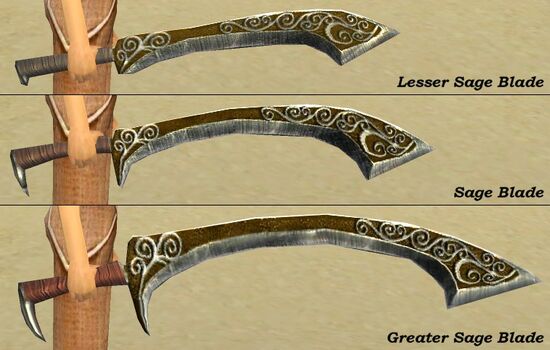 Ad blocker interference detected!
Wikia is a free-to-use site that makes money from advertising. We have a modified experience for viewers using ad blockers

Wikia is not accessible if you've made further modifications. Remove the custom ad blocker rule(s) and the page will load as expected.