Koren Wildrunner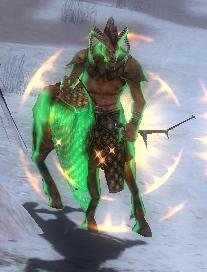 Classification
Map(s)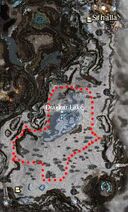 counter-clockwise path
(click to enlarge)
Description
Koren Wildrunner is a Modniir Hunter boss. He is one of the targets in the quest Worthy Deeds (Done Dirt Cheap).
Location
Skills used
Items dropped
Note
Koren patrols around the lake via various routes:

clockwise which goes across of the western side of the lake.
counter-clockwise which loops largely through the southern forest.
counter-clockwise which cuts across the lake, halfway up the eastern side.

Koren Wildrunner has 15 Marksmanship.
Sometimes, Koren and his group will be killed by other monsters in the area, making it seem as if they never spawned. This will not update the quest.
Ad blocker interference detected!
Wikia is a free-to-use site that makes money from advertising. We have a modified experience for viewers using ad blockers

Wikia is not accessible if you've made further modifications. Remove the custom ad blocker rule(s) and the page will load as expected.