Klakki the Squire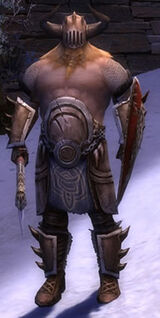 Classification
Map(s)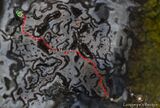 (click to enlarge)
Dialogue
"Have you ever clapped two mandragor husks together? It sounds just like Modniir hooves thundering through the mountains. I love that sound; the way it echoes on forever. I've run out of husks or I would show you. If you bring me 5 Frigid Mandragor Husks, I'll not only show you how to clap them together, I'll even give you this in return:"
Collector Items
Klakki the Squire
Location: Bjora Marches, northwest region inside Volsung's Stead, next to other friendly NPCs such as Einarr Frostcleft.
Collecting: 5 Frigid Mandragor Husks
Trivia
His name and dialogue are probably references to Monty Python and the Holy Grail, where the porters to King Arthur and his knights would clap coconut halves together to simulate the sound of cantering horses, which was itself a reference to how the sound was reproduced for old-time radio shows.
Ad blocker interference detected!
Wikia is a free-to-use site that makes money from advertising. We have a modified experience for viewers using ad blockers

Wikia is not accessible if you've made further modifications. Remove the custom ad blocker rule(s) and the page will load as expected.