Johai Sohn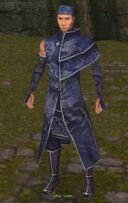 Classification
General
Quests Given
Location
Dialogue
Everyone loves to celebrate, but these festivals do not happen by themselves! It takes a good deal of work to put together an event such as this. That is why they come to me to get it done. When people talk about Johai Sohn, they say, "That man really knows how to get a party started."
Ad blocker interference detected!
Wikia is a free-to-use site that makes money from advertising. We have a modified experience for viewers using ad blockers

Wikia is not accessible if you've made further modifications. Remove the custom ad blocker rule(s) and the page will load as expected.