Jiangpo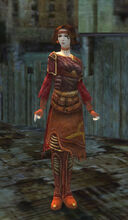 Classification
Dialogue
"Have you ever tried mantid pincer soup? Now, now, do not make that face unless you have tasted it. I know it sounds unappetizing, but it is actually quite a delicacy. I am looking for some pincers right now for a large batch I am going to make this evening. Perhaps you could help me out? If you bring me 5 Venerable Mantid Pincers, I will give you this in return:"
Collector Items
Jiangpo
Location: Wajjun Bazaar, North-East entrance near Xaquang Skyway.
Collecting: 5 Venerable Mantid Pincers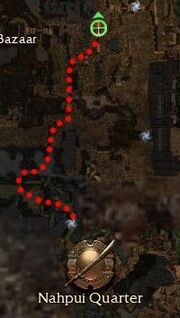 Ad blocker interference detected!
Wikia is a free-to-use site that makes money from advertising. We have a modified experience for viewers using ad blockers

Wikia is not accessible if you've made further modifications. Remove the custom ad blocker rule(s) and the page will load as expected.