Jamie the Wanderer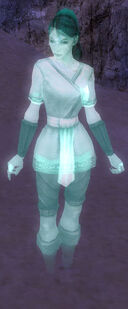 Classification
Dialogue
"I'm searching for 5 Dune Burrower Jaws. I can offer you one of the following items in exchange. Can you help me?"
Collector Items
Jamie the Wanderer
Location: The Scar southeast of Destiny's Gorge
Collecting: 5 Dune Burrower Jaws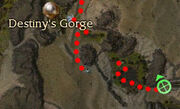 Trivia
Jamie the Wanderer is named after Top 25 Alpha Tester Jamie Buckmaster aka "The Wanderer".