Inquisitor Gilead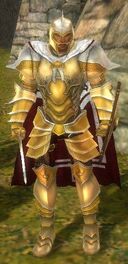 Classification
General
Inquisitor Gilead is the White Mantle NPC that took over the investigations of the Hot Springs Murders. He can be found directly beside Inspector Caleb, the original investigator of the case.
Quests Involved In
Location
Dialogue
"The Lionguard has outlived its usefulness. The White Mantle will now see to the protection of Kryta.
What do you want?"
Ad blocker interference detected!
Wikia is a free-to-use site that makes money from advertising. We have a modified experience for viewers using ad blockers

Wikia is not accessible if you've made further modifications. Remove the custom ad blocker rule(s) and the page will load as expected.