Ingenious Ettin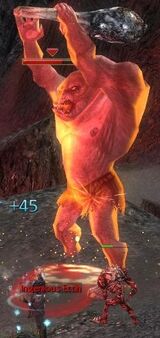 Classification
Description
Ingenious Ettins are incredibly smart ettin bosses, that tried once to kill the Mad King Thorn with a giant rock. As the King discovered their plan, he banished them in Perdition Rock. Killing them is part of the quest An Ingenious Plan.
Location
Skills used
Ad blocker interference detected!
Wikia is a free-to-use site that makes money from advertising. We have a modified experience for viewers using ad blockers

Wikia is not accessible if you've made further modifications. Remove the custom ad blocker rule(s) and the page will load as expected.