Helming Baldbrow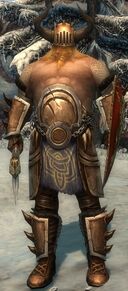 Classification
Dialogue
"My helm is sturdy, but it lacks pizazz. It needs horns. The bigger and pointier, the better. Soon all of the frozen North will be talking of their size! Bring me 5 Berserker Horns and I'll give you:"
Collector Items
Helming Baldbrow
Location: Varajar Fells, midway between Olafstead and the western portal to Drakkar Lake
Collecting: 5 Berserker Horns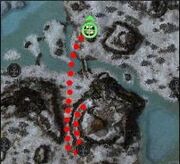 Trivia
Although he claims his helmet lacks horns, it quite clearly has horns.
Ad blocker interference detected!
Wikia is a free-to-use site that makes money from advertising. We have a modified experience for viewers using ad blockers

Wikia is not accessible if you've made further modifications. Remove the custom ad blocker rule(s) and the page will load as expected.