Haversdan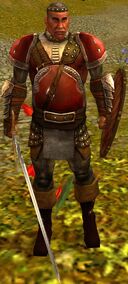 Classification
General
Haversdan points you to other profession trainers after you have have completed your primary profession test.
Quests Given
Location
Dialogue
In Lakeside County:
"Beautiful day out, isn't it? Enjoy it while you can. Once you head off with Sir Tydus, he's bound to lead you to the foulest Charr-infested dens there are."
"What's on your mind?"
Ad blocker interference detected!
Wikia is a free-to-use site that makes money from advertising. We have a modified experience for viewers using ad blockers

Wikia is not accessible if you've made further modifications. Remove the custom ad blocker rule(s) and the page will load as expected.