Haroj Firemane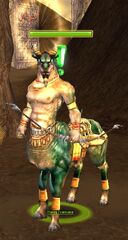 Classification
General
Haroj Firemane is a member of the Centaur Veldrunner tribe.
Quests Involved In
Location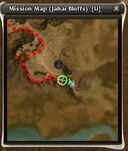 Dialogue
"This is Kodonur Crossroads. Beyond is the Dejarin Estate, a large agricultural farm formerly under the control of the Dejarin family but now controlled by the Kournan government. They use captured Centaurs as forced laborers in the fields."
During the Kodonur Crossroads mission:
"Today, we Centaur fight back! No longer will we stand idle while our brethren are enslaved. Varesh Ossa will learn to fear us!"
Ad blocker interference detected!
Wikia is a free-to-use site that makes money from advertising. We have a modified experience for viewers using ad blockers

Wikia is not accessible if you've made further modifications. Remove the custom ad blocker rule(s) and the page will load as expected.