Guardian of Whispers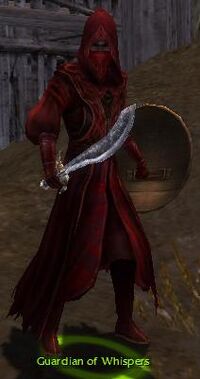 Classification
General
The Guardian of Whispers grants access to the Statue of the Goddess of Truth after the completion of Abaddon's Gate. Here the Seer of Truth can take you to the Domain of Anguish.
Location
Dialogue
Outside the gate:
"The area behind these doors are not yet ready for public access."
Inside the gate:
"I will let you pass. Tell me when you're ready."
Ad blocker interference detected!
Wikia is a free-to-use site that makes money from advertising. We have a modified experience for viewers using ad blockers

Wikia is not accessible if you've made further modifications. Remove the custom ad blocker rule(s) and the page will load as expected.